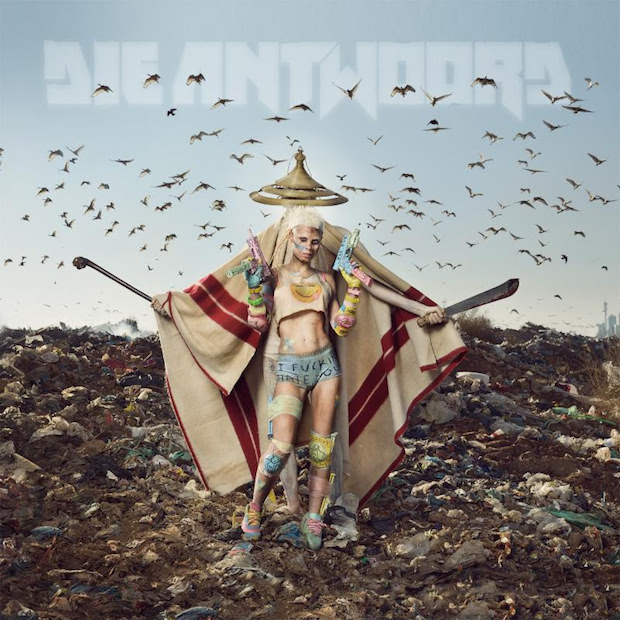 Don't like Die Antwoord?  I doubt they care.  And neither do we.  We're so very tired of manufactured music, fake drama, and practiced heartfelt expressions, straight out of full length mirror sessions.  And we're completely sick of hearing covers of Fleetwood Mac songs.  Don't ever do that, especially if the song is from the Rumors album.  You're not Stevie Nicks.  Shave your head and bite the head off an animal instead.  But we digress.
Die Antwoord, like AC/DC (yes, especially the Bon Scott years, but through Flick of the Switch, at least), early Judas Priest, the Eagles, Dire Straights, Ringworm, Tank and the Bangas, Damageplan, Primus, Soul Coughing, the Ramones, L7… (the list is getting long) stretch things out, hurl a mental banana peel for you to slip around on for awhile, or remind to Fuck The Banana and kick it out of the way.
Although their first album is still the best, the last album definitely comes in second, and there's great stuff to be found in all of them. And all the live shows, back to the first time we covered them in 2010, are just sublime.  Lose the whiner alt rock and check 'em out.